Although the crypto boom has passed its recent peak, the level of security risks faced by both emerging and well-known brands remains high. Hacken team is focused on promoting security-oriented business development philosophy among industry players. We also strive to bring to the companies the value of running a bug bounty program on professional platforms. To this end, we have developed a special Summer HOT OFFER for our DeFi customers who have already passed a smart contract audit performed by our security engineers! 
Summer is a period of holiday trips and fests but not for hackers. That is why the leading cybersecurity vendor Hacken offers its loyal DeFi clients the possibility to apply for bug bounty programs run on our HackenProof platform FOR FREE. 
Hacken key goal is serving clients. The global crypto industry is actively targeted by malicious actors. That is why Hacken prioritizes helping innovative crypto projects avoid financial and reputational losses by detecting vulnerable points in their products.
Timeline  
The hot offer is valid for bug bounty programs active by 31 August 2021.  
Details
The DeFi projects that have already passed a smart contract audit performed by the Hacken security team can apply for running a bug bounty program for free on HackenProof from the moment of publication of this material. You do not need to cover any subscription fees. That is why the cost of running a bug bounty program on our platform will equal the sum of rewards paid to independent ethical researchers and the 20% commission for all revealed bugs. 
Rewards and commission are paid only for revealing the bugs specified in the official terms of the program.
Value for community
This hot offer is also a chance for our professional independent researchers to prove their status as leading security specialists in the industry and earn a bit more money than usual. We are looking forward to seeing a high number of projects applying for bug bounty programs in July and August. Thus, the scope of work for our independent white hat hackers will become much greater. Let's protect our clients from security risks and huge remuneration will not keep you waiting. 
How to run a bug bounty program on our platform?
Before allowing independent researchers to work on detecting vulnerabilities in your product, HackenProof, keeping the permanent contract with clients, completes the following activities: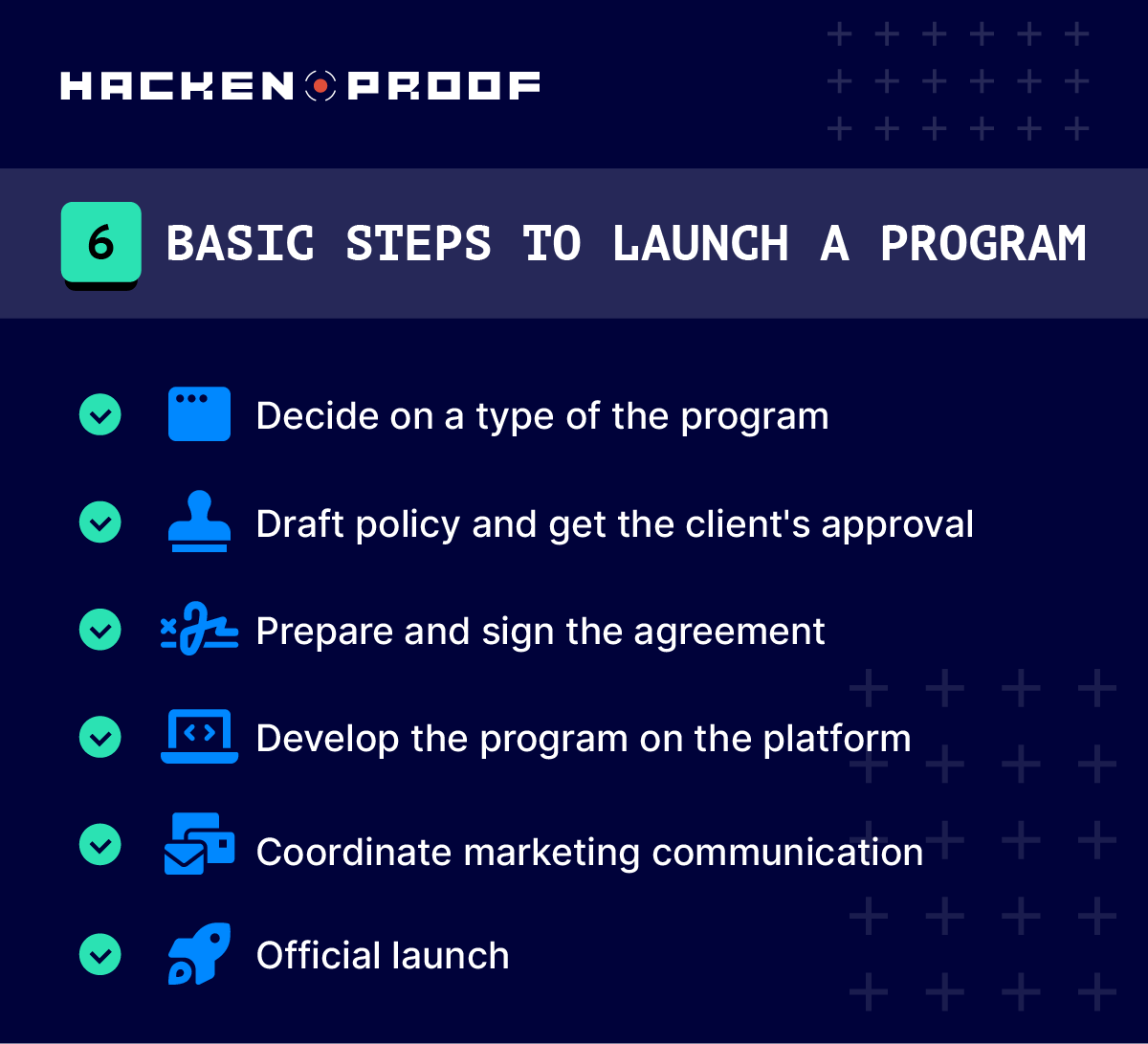 After the official launch of the program, you will start getting the first reports on detected vulnerabilities submitted by independent researchers. All reports will pass the triage process during which the severity of detected bugs and their potential impact on your products will be estimated by our security analysts and your team. Finally, you will pay rewards to the ethical hackers for identified bugs and introduce required fixes to address security issues.   
Please contact your Hacken manager or fill in the application form on the HackenProof website.